The most cultural landmarks of Morocco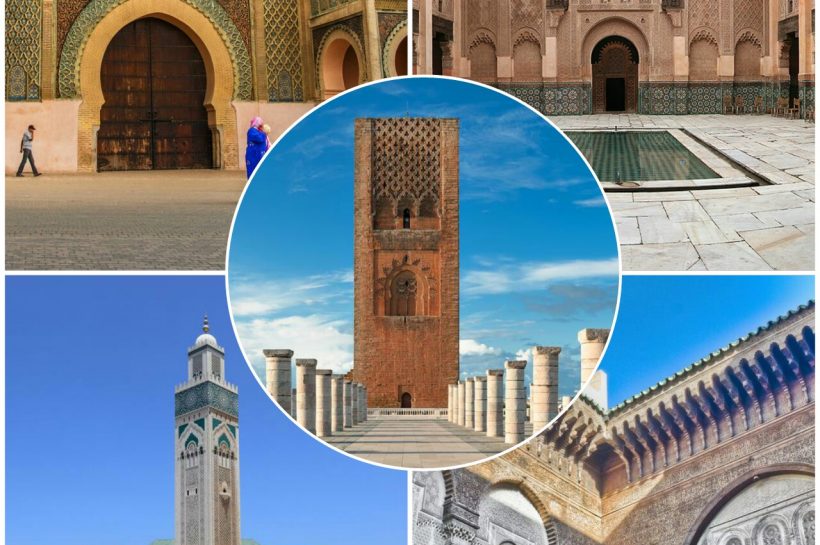 Morocco has become a tourist destination for millions of tourists a year around the world and has become the frontier for tourists when they first visit the countries of the Middle East and North Africa for tourism. Morocco has been able to achieve this thanks to the archaeological and natural sites that are rich in it. We propose some of this landmarks of Morocco:
Hassan II, a landmark building in Casablanca, is a proud symbol not only of the city but also of Morocco itself. Dating back to 1993, with its stunning architecture.
Hassan's silo is one of the historic buildings of the Moroccan capital, Rabat, which was built in the era of the Almohad state. The «Hassan Tower» was founded on the order of Jacob al-Mansur in the year 1197.
One of the oldest universities in the world, and one of the most prominent historical exploits that boasts the city of Fezas a scientific and spiritual capital of the Kingdom of Morocco. Built in AD 857 by Tunisian immigrants from the holy city of Kairouan, the Qaraouiyine Mosque was one of the medieval period's most distinguished universities.
Is one of the most established Islamic monuments in the history of Morocco. The center of the Koutoubia Mosque is the city of Marrakech, near the Jemaa el Fna square. The name of the mosque is derived from Kotobiyn (Booksellers), the name of the souvenir shop, which is thought to have been close to the mosques.
The Ben Youssef Madrasa was an Islamic university in Marrakesh, Morocco, named after the Almoravid sultan Ali ibn Yusuf, its stunning architecture. The squared and columns are polished with marble and marble along with wood. The school was closed, renovated it and then opened it as a tourist guide.
The palace of Bahia is one of the historical palaces in the city of Marrakesh in the Kingdom of Morocco, established by the Minister of Sultan Abdul Aziz, son of Sultan Hassan I, in the nineteenth century AD, Ahmed bin Musa bin Ahmad al-Sammali . The palace is a piece of art that reflects Moroccan history and an architectural masterpiece that describes the structural progress of the Kingdom of Morocco. It includes the ancient traditions of the Marrakesh people and their lifestyles.
The Bab el Mansour is one of the most beautiful gates in the world. It is built in Meknes at the request of Sultan Moulay Ismail, which overlooks HADIM Square, The door is large in size, with an 8-meter-wide opening, and it is decorated with its colorful decorations on porcelain and multicolored mosaics.