Moroccan imperial cities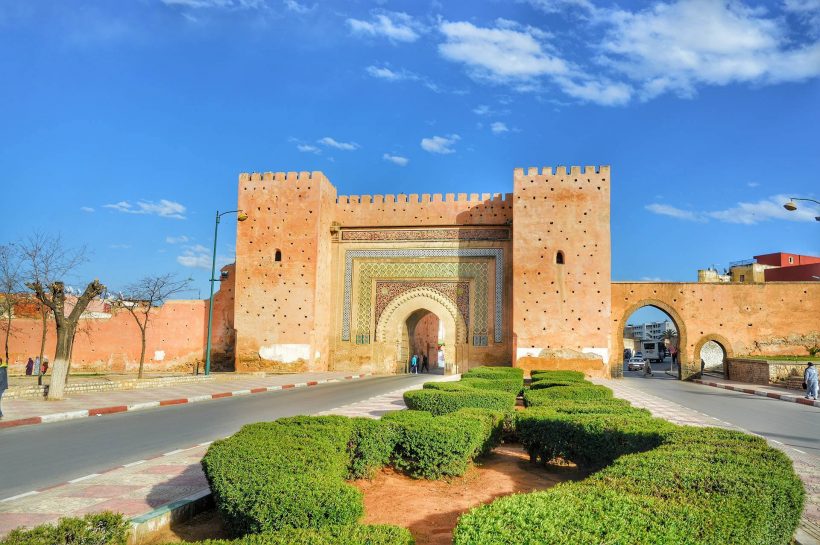 Imperial cities are the most famous cities in the Kingdom of Morocco. Cities make the tourist discover the true proximity of Morocco, and tour the narrow streets and small alleys between the walls of ancient cities. Cities with mosques, houses and old baths. Four Moroccan cities are Fez, Marrakech, Meknes and Rabat. Cities attract tourists from various places and there are Travel Agent organize tourist trips to enjoy these cities and its rich historical and unique monuments.
The ancient city of Fez
 Was Morocco's capital for more than 400 years, and is still an important religious and cultural center today. The old walled part of the city, known as Fes El Bali, was founded in the 9th century. It is filled with elaborate architecture and best explored on foot. Other highlights include the Chaouwara Tanneries, the Merenid Tombs, the Sultanate palace of Dar el-Makhzen and the Mellah or Jewish Quarter. Here the best things to do and see in the cultural capital of Morocco Fez.
Marrakech
Marrakech Situated at the foot of the Atlas Mountains, the imperial city of Marrakesh is noisy, atmospheric and full of history. There's a lot to see and do in Marrakesh. Highlights include the central square of Djemma El-Fna, the Saadian Tombs, El Badi Palace, and the bustling souks or bazaars. For the most authentic Marrakesh experience, consider staying within the Medina walls in one of the city's traditional Riads.​
Meknes
It is known for its authentic doors, Moorish architecture and medieval walls. Founded in the early 11th century as a military colony, it became a capital during the reign of Sultan Moulay Ismaïl in the 17th century. The sultan transformed Meknes into an impressive city with the creation of vast gardens, numerous buildings, mosques and monuments, as well as 40 kilometers of thick walls and monumental gates lining the city. The 18th century was unfortunately the end of the flourishing reign of Meknes after the death of Sultan Ismail and a catastrophic earthquake in 1755 that destroyed parts of the city. In 1996, the city of Meknes became the list of UNESCO World Heritage sites because of its outstanding design comprising "elements of Islamic and European design and planning". for the future. Many vestiges of Sultan Ismail's reign are still relevant.
Rabat
It is the political and administrative capital of Morocco. It enjoys a pleasant climate, never less than 6 ° C in winter and no more than 30 ° C in summer. Rich of a historical past, this modern city ventilated and calm retains ramparts which give a particular stamp. You can also visit the necropolis of Chellah or Hassan Tower or even the kasbah of Oudaïa.
If you want to Visit all this Moroccan imperial cities during your trip in Morocco, Desert Espace Agent can make you a Tour include all this Moroccan imperial cities ( Fez, Marrakech, Meknes, Rabat) and other destination .